Machining
The Berger core competency
In metal-cutting and removal, we make use of single-spindle, CNC or cam-controlled multi-spindle automatic machine tools, matched to the geometry, size and number of the components. With a wide variety of over 1000 machines at our production locations worldwide, we are able to specifically meet all the wishes of our customers.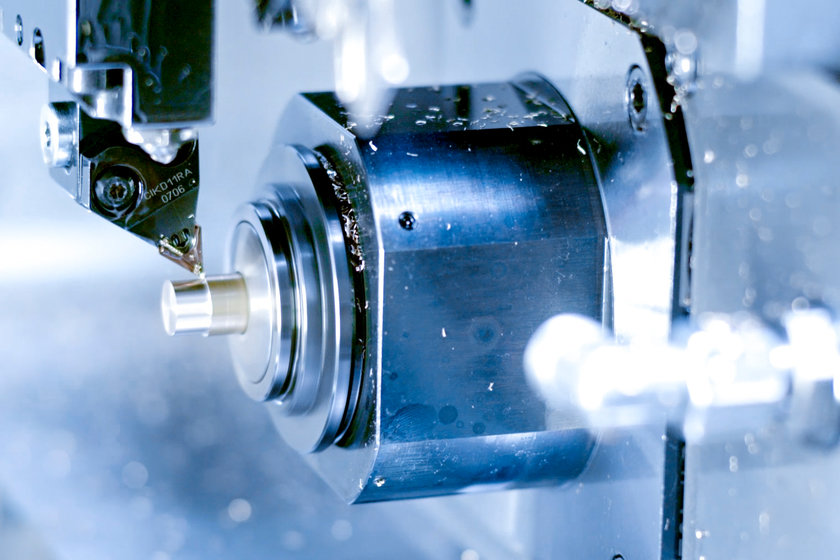 Your capable partner
Our modern machine park offers a wide variety of technologies for metal-cutting production for small, medium and large-scale series production. Whether it involves demanding components in small or large numbers – each machining step is carried out with maximum precision.
Mechanically, hydraulically or CNC-controlled rotary transfer machines are especially economical due to the short cycle times with fully automatic feed systems. Depending on the type of machine, up to 20 machining stations can simultaneously machine one part after another with high precision. In this way various work steps such as turning, drilling, milling, sawing, broaching, rubbing, thread-cutting, rolling, etc., can be carried out in one automated process.
In addition to our rotary transfer machines, linear transfer machines ensure high productivity for large series production runs. In island production the automatic transport and positioning of the workpieces and the interlinking of multiple CNC machines or machining centers is automated.
Berger is also well placed in milling technology with regard to cubic CNC milling. Our machine park offers various CNC millers with 4 to 5 axis plus universal CNC turning/milling centers. Among other things, this enables us to produce complex milled parts in large numbers, for example, for the automotive industry and in medium or small series production runs for the aircraft and aerospace industry. The throughput time is reduced and efficiency is increased by the machining of the component on one single clamping operation.